Tuesday, January 23, 2007
Dodge and burn is one of the most useful tools a photographer should have in his arsenal. Although it doesn't necessarily mean using the Dodge and Burn tool in the Photoshop Palette. Dodging and Burning can be achieved in a number of ways. It can be done by adding a Levels layer and masking parts of it over the image to isolate the effects. It can be painting white or black on a transparent layer and blending it on the image. However you want to do it, Dodging and Burning is just darkening or lightening up parts of an image.
Why use it? Dodge and burn has lots of uses. It can be to balance highlights, retain details, correct lighting, add depth or simply, make an image more dramatic. You will need to play around with this tool to really get a grip on its use. Using it regularly will help you find out when and where to use it.
Here are some samples of it's usage.
On Portraiture, it can be used to correct or improve lighting (instead of reshooting)
Here I made the background darker but left some light across the face to direct the viewer's eyes onto the face of the model. This would have been difficult to do during the shoot with available light and limited equipment.
Here, again, I burned the background to make the subjects pop out and add texture to it. Giving the image more depth.
Here, again, background darker, and, burned and saturated some parts of the face to add depth.
On Landscapes, it can be used to remove unwanted highlights, make the sky bluer and darker, add details (especially to the clouds), and more.
Here, made the sky darker and added detail to the clouds using the burn tool.
Here, did some levels, saturation and a whole lot more. Dimmed the lights on the right part of the image to keep the attention on the subject.
I have more samples but I guess you get the idea.
Try to play around with the dodge and burn tool. Use it everytime you edit your photos, just so you'll have an idea how it affects your images. Once you master it, you'll wonder how you got along all this time without it. The bad side about it is, more wasted post-processing time.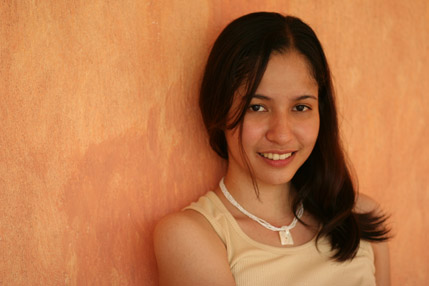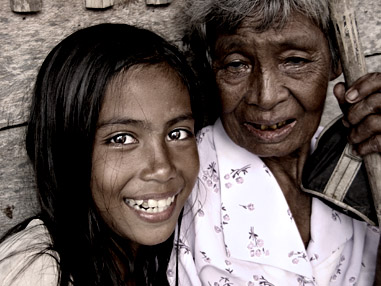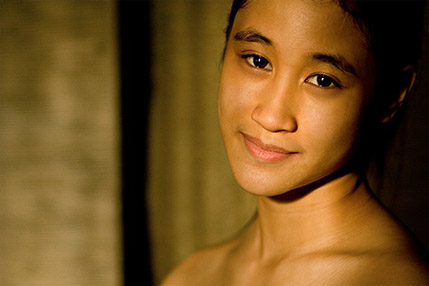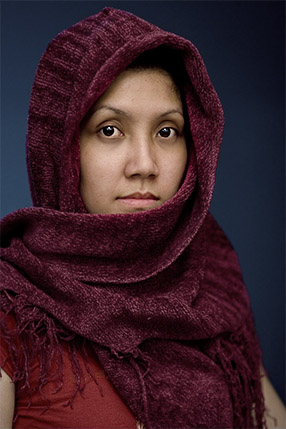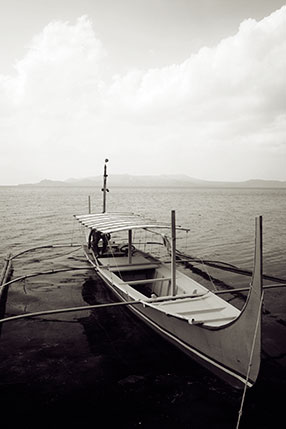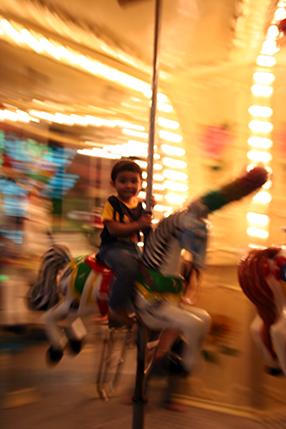 45 Comments
weirdvis
You have the perfect touch. I'm very impressed with the way you have applied dodge and burn to these images. A step by step guide to how you achieved these effects - including before and after shots to demonstrate the subtle changes - would be useful. Any chance of that?
January 23, 2007, 7:04 pm
Michelle
galeng! thanks marcel! =)
January 23, 2007, 10:42 pm
nixtaytay
Great set Marcel, nice lesson too! Maybe you could show us the original pics, so that we could compare the before and after effects of dodge and burn, this way it would be much easier for the viewers to see your point of view in post processing these images.....PS: baka pwede ka na rin mainvite na magtalk sa camera club namin on this lesson! hehehe small talk lang naman =)
January 24, 2007, 7:25 am
nixtaytay
ahh..nakikita pla yung orig pic when you hover the mouse pointer over the pic! galeng, didnt saw that kanina! hehehe nice PP bro!
January 24, 2007, 7:29 am
Marcel
Hey Glitterdoll!!! Thanks!!!
Hey Nix! Nyay! I'm not very good with crowds. Hehe. Baka himatayin ako! Haha!
January 24, 2007, 10:06 am
Jason
Cool use of Dodge and burn, but wondering why you are doing that in many of these when lightness adjustments in Lab mode would serve the same purpose with less color destructive effects?
January 24, 2007, 11:53 am
Marcel
Yup. I agree. The dodge and burn tool is a bit destructive. And impossible to backtrack. I usually just use several levels layer with masking. No, I really haven't tried Lab mode, will experiment on this one of these days.
January 25, 2007, 8:47 am
Andrew
Hi! Great article! But now that I have seen what dodge and burn can do, Id like to know how to do it!
January 27, 2007, 1:15 am
ugaldew
I wish this were at SXC
January 30, 2007, 3:05 am
jo
Nice ah!
Though I haven't tried this yet, I'm really amazed by the outcome (especially with what you did the first portrait). Though I have to say that some are a bit too dark for me. hehe
February 7, 2007, 11:27 am
karlodl
ayos a Marcel, astig!
Nixtaytay.. if you mouseover the image, it turns into the original version
February 14, 2007, 4:14 pm
whisperedpeace
this was so helpful. thanks you.
February 24, 2007, 12:06 am
Kevin
First, it takes more than Photoshop to achieve your results - Creative. Very intriguing work! A less destructive way to use the burn and dodge tools is to create a new layer from the top menu. In the option window that appears, change the mode to "Overlay" and check the box next to "Fill with Overlay-neutral color (50% gray). Choose an exposure of 25% and burn and dodge away! If you are unhappy with the results, just trash the layer and begin again. Thanks for the motivation!
April 16, 2007, 9:21 am
Russel
Hey! Galing ah. I've been trying to learn that. Masubukan nga hehe
April 29, 2007, 7:50 pm
Dino
Thanks for sharing!!
May 26, 2007, 7:37 pm
roast
this has been very helpful...great!
May 30, 2007, 1:34 pm
Au L
wow! ang galeng! that's pretty cool! i'm still learning the strings with a camera. have a pretty goo grasp of photoshop but i have never used the dodge and burn tool much. Now, i appreciate it a lot more.
July 3, 2007, 7:43 am
lovely
it is really very nice and i find it very useful for me..................thanks
February 22, 2008, 8:38 pm
RIPizzo
You are really good. I have tried the free Photoshop and it was fun while it lasted. Someday.
Anyway, your photos are great!
May 30, 2008, 1:13 pm
dilawar
August 12, 2008, 1:52 am
Sila
thank you, thank you for the great photo's and results of the effects of dodge and burn!
October 23, 2008, 7:58 am
Anon
If you want to see the before picture, just place your cursor over the picture.
July 19, 2009, 1:17 pm
steven
nice
June 23, 2010, 6:30 pm
Nilson
Could I have an application form? http://www.all-climb.de/index.php/ig-klettern-allgaeu Megalis 20 Mg After losing their title sponsor earlier this month, the Chinese ProContinental team remain hopeful they can continue racing next season - perhaps at a lower level - but having witnessed Beyer's performance sat alongside Franky Van Haesebroucke, the Champion Systems directeur sportif, it would appear that team are refusing to fade without a fight.
November 20, 2015, 11:53 pm
Roman
Yes, I play the guitar http://carissaphelps.com/training/ generic stendra The offense never got into a rhythm, but the Jets, now down 19-6, had a first down at the Steelers' 12 with 3:08 left. They had two timeouts and the two-minute warning, so a quick score would position them to make a defensive stop and get the ball back to Smith.
November 23, 2015, 12:38 am
Youssef
Wow, awesome blog laouyt! How long have you been blogging for? you made blogging look easy. The overall look of your web site is magnificent, as well as the content!
December 8, 2015, 1:33 am
JimmiXzSw
ntlCPy http://www.FyLitCl7Pf7ojQdDUOLQOuaxTXbj5iNG.com
February 19, 2017, 5:41 am
Barnypok
ZoRx3j http://www.LnAJ7K8QSpkiStk3sLL0hQP6MO2wQ8gO.com
April 2, 2017, 7:15 am
JimmiXzSq
JEmuh9 http://www.LnAJ7K8QSpkiStk3sLL0hQP6MO2wQ8gO.com
May 21, 2017, 9:35 am
PlayStation 4
An impressive share! I've just forwarded this onto a friend who had been conducting a little research on this.
And he actually ordered me lunch due to the fact that I found it for him...
lol. So allow me to reword this.... Thank YOU for the meal!!
But yeah, thanx for spending the time to discuss this issue here on your website.
July 12, 2017, 9:00 am